Your Comprehensive Guide to Watercraft Insurance: Protecting Your Boat and Ensuring Peace of Mind
We will search the top carriers for you for the best offer.
Understanding Watercraft Insurance
Watercraft insurance is an essential type of coverage for boat owners that provides protection against potential risks and liabilities. Whether you own a small personal watercraft or a large yacht, having the right insurance in place is crucial to safeguard your investment and ensure peace of mind while enjoying time on the water. In this comprehensive guide, we will explore the intricacies of watercraft insurance, including what it covers, what it doesn't cover, factors to consider when selecting a policy, and tips for finding the best coverage that suits your needs and budget.
Coverage Options for Watercraft Insurance
Watercraft insurance typically offers a range of coverage options to protect you from various risks and liabilities. These options may include:


Liability Coverage: This coverage helps protect you financially if you cause property damage or bodily injury to others while operating your watercraft.



Physical Damage Coverage: This coverage is designed to protect your boat from damage caused by accidents, storms, theft, or vandalism.



Uninsured/Underinsured Watercraft Coverage: This coverage provides protection if you are involved in an accident with another boater who does not have insurance or has insufficient coverage.



Medical Payments Coverage: This coverage can help pay for medical expenses for you and your passengers in the event of an accident.



Personal Property Coverage: This coverage protects your personal belongings on board the watercraft, such as fishing equipment, water sports gear, and electronics.
Factors to Consider When Selecting Watercraft Insurance
When choosing watercraft insurance, there are several factors to consider to ensure you have the right coverage:
Type of Watercraft: The size, value, and type of watercraft you own will impact the coverage options and premiums available to you.



Usage: How you use your watercraft, such as recreational boating, fishing, or commercial purposes, will affect the coverage and policy requirements.



Navigational Limits: Some insurance policies may have restrictions on where you can operate your watercraft, so be sure to consider your navigational needs.



Deductibles and Limits: Evaluate the deductibles and coverage limits to ensure they align with your financial situation and desired level of protection.



Additional Coverage: Determine if you need any additional coverage options, such as roadside assistance, towing, or emergency services.


Partner with Us for the Best Watercraft Insurance Coverage
When it comes to finding the best watercraft insurance coverage, we are here to help you every step of the way. Our dedicated team understands the unique needs of boat owners and has extensive experience in providing tailored insurance solutions. Here's why you should choose us as your trusted insurance provider:


Personalized Service: We believe in personalized service and taking the time to understand your specific needs. Our knowledgeable agents will work closely with you to assess your requirements and recommend the most suitable coverage options.



Extensive Network: As an established insurance agency, we have built strong relationships with multiple reputable insurance carriers. This allows us to shop around on your behalf, comparing quotes and coverage terms to find you the best value for your money.



Expert Guidance: With our expertise in watercraft insurance, we can guide you through the entire process. From explaining policy details to assisting with paperwork, we are committed to making the insurance experience seamless and hassle-free for you.



Exclusive Discounts: Our agency has access to exclusive discounts that can help you save on your watercraft insurance premiums. We'll explore all available options, such as bundle discounts or special offers, to ensure you receive the most competitive rates.



Ongoing Support: Our commitment to you doesn't end once you've purchased your policy. We provide ongoing support, addressing any questions or concerns you may have, and assisting with policy updates or claims when necessary.


By choosing to work with our agency, you can have peace of mind knowing that you are receiving top-quality watercraft insurance coverage from a team that truly cares about protecting your investment and ensuring your boating adventures are worry-free.
Contact us today to speak with one of our friendly agents and take the first step towards securing the best watercraft insurance coverage for your needs.
Conclusion
In conclusion, watercraft insurance is a vital investment for boat owners to protect their vessels, themselves, and their passengers from potential risks and liabilities. By understanding the coverage options, evaluating your needs, and working with insurance professionals, you can find the best watercraft insurance coverage that offers the right protection for your boating adventures.
Get a Right Insurance For You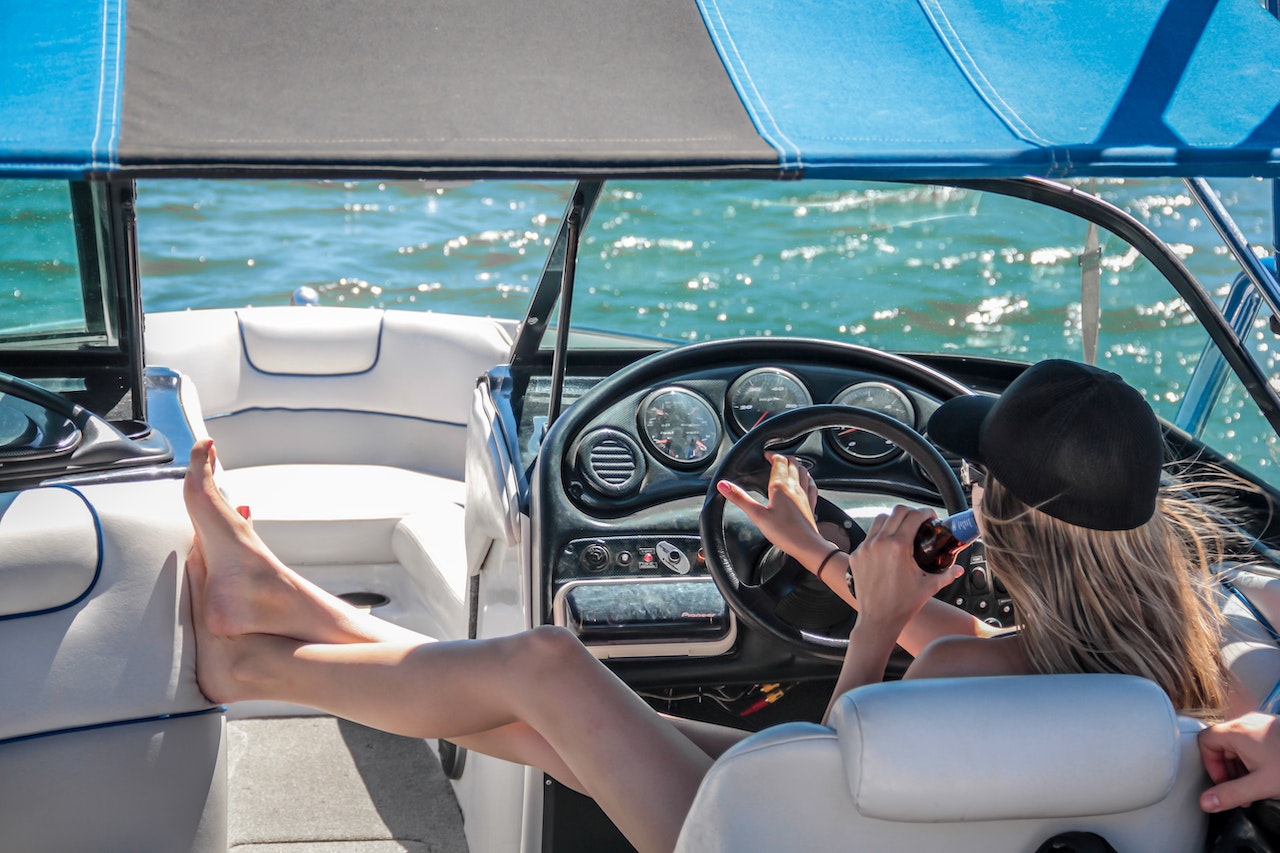 Personal Watercraft insurance
Save money by comparing insurance quotes from multiple carriers or get better coverage.
We will compare quotes from trusted carriers for you and provide you with the best offer.
Protecting your future with us
Whatever your needs, give us a call, have you been told you can't insure your risk, been turned down, or simply unhappy with your current insurance? Since 1995 we've been providing coverage to our customers, and helping people across United States.